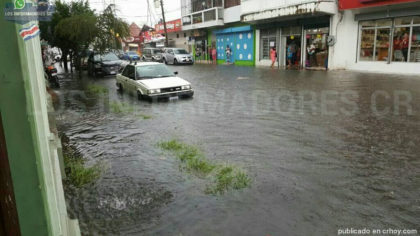 The heavy rains from the last days caused the collapse of the sewers and floods in downtown Limón.
Several people reported through social networks flooding on sidewalks, streets and shops located in the center of the province.
The images even show vehicles affected by the large amount of water and the situation is likely to continue, as the National Meteorological Institute (IMN) predicts showers with thunderstorms for most of the country.