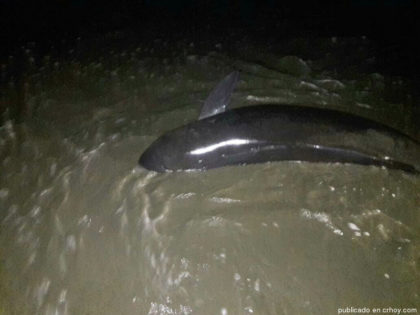 A pygmy sperm whale was rescued after it got stuck in Potrero Beach in Santa Cruz, Guanacaste.
The operation was executed by the Officers of the National Coast Guard Service, according to the Ministry of Public Safety.
It was a little over one-meter-and-a-half long and, despite the circumstances in which it was, between rocks and sand, it did not suffer serious injuries,"
said the ministry.
Authorities said the animal was identified as a female sperm whale that can reach up to 3.5 meters long.
In addition, they have between 20 and 32 teeth in the lower jaw. The sperm whale was located at 7:30 p.m. and was then taken offshore for its release.