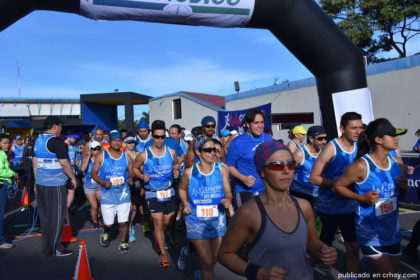 Next Sunday, November 5th, the sixth edition of the Doctors Race will be held to help those affected by the storm Nate.
The organizers made the decision that all funds raised be allocated to the different areas that were affected in the country.
Distances:
•5 kilometers
•9 kilometers
Categories:
•Elite elder
•Master A, B and C
•Wheelchair
The Doctors Race has always had a component of social assistance , every year the proceeds go to a project and for this edition we have decided to collaborate so that those affected can get up again,"
said Andrés Castillo, President of the College of Physicians.
For this edition the departure flag will be given at 7:00 a.m. and the athletes will run around La Sabana Park, with a fairly flat circuit, which will help improve records.
The inscriptions have a cost of ¢12 thousand, which includes shirt, medal, bag, chip, fruits and hydration.
During the tour, an entry to the 2018Miami Marathon will be raffled among participants.