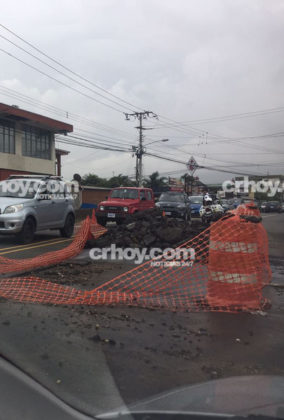 Aqueducts and Sewers fixed a massive water leak that occurred on Wednesday morning in Curridabat and this is what the place looks like now.
The crews solved the problem, but left the site opposite to Multiplaza del Este completely destroyed.
The fault affected the service of drinking water in several sectors of San José, Curridabat, Zapote and San Francisco de Dos Ríos.
At 4:00 p.m., road congestion was unavoidable, as drivers have to dodge the material on the road.