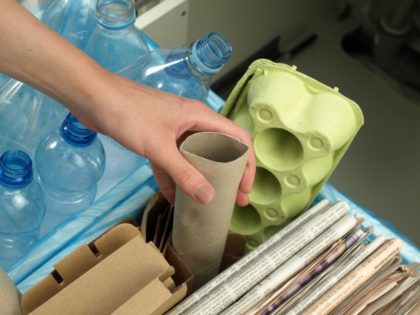 Recycling and profiting is already possible in Costa Rica, thanks to the launch of the "ecolones" platform on Tuesday morning, whereby those who separate the waste, clean it, and take it to a collection center will be rewarded, no matter the amount.
The dynamic is simple: First the waste must be separated and cleaned (plastic, glass, tetrapack, aluminum cans and tuna). Then, they should be taken to the nearest collection center. Here they will count and exchange them for "ecolones" that can be accumulated.
Surely you already have many ecolones in your home, office, school, or even have seen ecolones lying on the street. Because now valuable waste can be converted into ecolones, which can be exchanged for discounts on products and experiences of responsible companies that are part of the program,"
explains the video tutorial, launched on Tuesday.
On www.ecolonescr.com, each person must create a free account. Here the virtual currency will accumulate and then it can be exchanged for products of different brands or experiences. On this same page you will find the map with the collection points, the exchange history and the promotions offered by different companies.
According to the Ministry of Health, each Costa Rican produces 1.1 kilograms of garbage per day. Of this weight, 8% is glass and tetrapack, 15% is paper and cardboard, and 11.5% is plastic. All this waste, which regularly ends up in a dumpster, could save you some colones in the future.
The initiative launched on Tuesday is a project of Próxima, a company that works on communication and sustainability, in partnership with the Ministry of Health, within the framework of the National Strategy for Separation, Recovery and Recovery of Residues (ENSRUR) 2016 -2021.