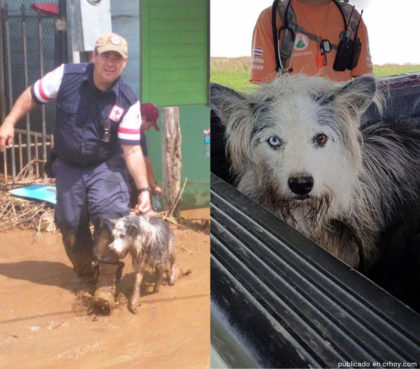 The rescued-from-the-mud dog's owner in Upala wept out of joy and relief after learning that her pet was being taken care of by a member of the Red Cross in the Central Valley.
Marcenett Espinoza's family had to be transferred to a shelter, after the passage of Hurricane Otto in the North Zone and in the middle of the anguish, her daughter Angie asked rescuer Ricardo Hernández to look after the dog.
Russell is a 6-year-old dog and his owners are hoping to reunite with him next week while the rescue operations continue in Upala.