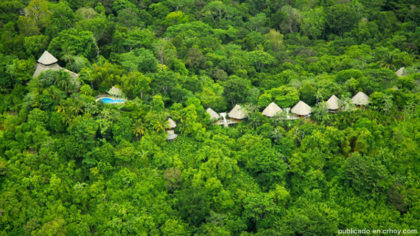 National Geographic has published the 50 most romantic places in the world and Osa peninsula ranks fourth among the most recommended places. The publication highlights the incredible things that visitors can find in one of the most biodiverse places in the world. National Geographic Recommends Osa peninsula for couples who want to spend their honeymoon in a paradise of natural adventure among one of the most intense tropical rainforests in the world.
What are the top four most romantic places, according to National Geographic?
Paris, France:
For years the French capital has won the world rankings as the most romantic city in the world, and it will hardly lose its position in the near future, despite the attacks of November 2015 that tarnished its image as a safe and idyllic place.
Moselle River, France:
This river flows through medieval villages and huge vineyards. Moselle river runs along the banks of France and Luxembourg before entering Germany where, after traveling 545 kilometers from its spring, it will embrace the Rhine. Between August and September the Moselle Festival takes place and concerts occupy palaces, streets and squares of the city, while the Wine Festival floods the taverns in autumn.
Morocco:
From Tangier to Agadir, to Rabat, Casablanca and Marrakech, without forgetting the High Atlas and Draa Valley there is so much to see and do in Morocco that thousands of couples choose it as their favorite destination to pay tribute to love.
Osa Peninsula, Costa Rica:
One of the most biodiverse places in the world and one of the last tropical forests of Central America. The perfect place for couples who love nature and adventure, as well as easy observation of birds and other wild animals of great beauty. The perfect paradise of ecotourism.