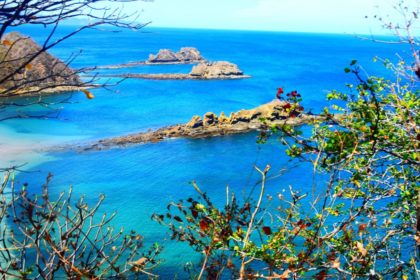 Costa Rica was selected as the best wildlife and nature destination in 2019 by the British magazine Selling Travel.
According to Laura Gelder, editor of the magazine, all of her readers decided on Costa Rica.
We did a reader survey this year that asked agents in which travel segments they were most interested; wildlife and nature was among the first three segments, showing that the Best Destination for Wildlife & Nature award is one that is particularly important for the UK travel trade and a victory of which the Costa Rican Tourism Institute (ICT) should feel very proud,"
said Gelder.
According to data from the General Directorate of Migration and Foreigners processed by the ICT, from January to September 2019 international arrivals to Costa Rica from the United Kingdom grew 4.2% compared to the same period in 2018.
The figures indicate that 59,134 visitors were received from the United Kingdom, which places the country as the main European market for the country.
The stay of visitors to the United Kingdom is estimated at 14.6 nights, and the British tourist spends an average of $121.8 per day.
We thank those who voted for us. This award recognizes Costa Rica's commitment to sustainability, environmental protection and the joint work we carry out in the public and private sectors to attract the type of tourism that appreciates and values ​​what we offer as a destination," said María Amalia Revelo, Minister of Tourism.