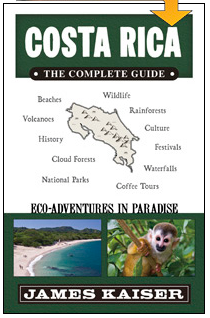 A visually exciting work of photography and no nonsense travel writing, Costa Rica: The Complete Guide is quite possibly the best guide on the market for eco-tourism in Costa Rica.
Produced independently by James Kaiser the book is printed on high quality stock paper and puts to shame anything that cartels such as Lonely Planet, Moon Guidebooks or Fodors could produce.
The 495 page guide is actually his fifth project, and only country after writing guide books for Grand Canyon, Yosemite, Acadia and Joshua Tree National Parks. While Costa Rica is not exactly a park, it does have 5 percent of the world's biodiversity despite having just 0.03 percent of its surface area.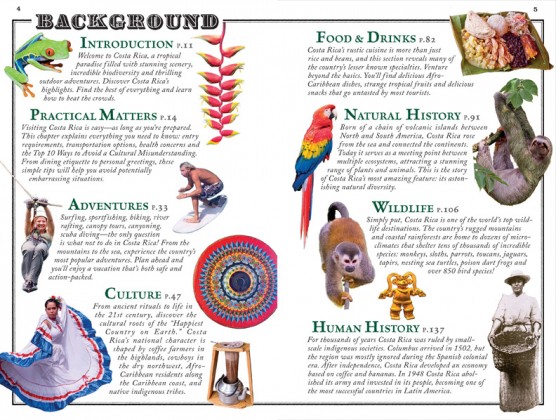 Although the guide does a great job of covering the destinations, about a third of the book is dedicated to culture, history and wildlife. Kaiser frames the introduction by explaining the difference between "old highlights" and the "new highlights". For example, destinations like Arenal and Manuel Antonio are more "touristy" than relatively new places like Uvita, Nosara and Puerto Viejo. He provides practical information for getting around and balances it with superb photography and recommendations.
An interesting innovation is that Kaiser provides hotel recommendations on his website, and not in the book. As it is only available in print this is likely to keep the book current for a longer period of time.
The book is an excellent value given the quality of the work, photography and attention to detail. I recommend it for anyone planning to visit or spend time in Costa Rica.