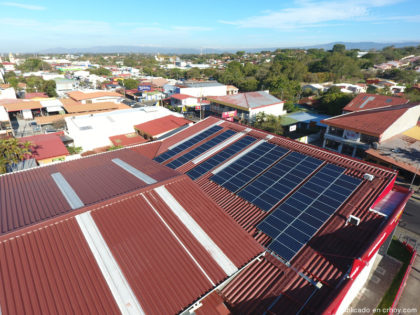 A new sustainable project surprised neighbors of Belén, after employees of a center for construction materials joined efforts and invested in 100 solar panels.
The devices were placed in the headquarters of El Lagar in San Antonio and became the first sustainable branch after the investment of $70 thousand and a joint work with the National Company of Force and Light and the municipality.
The solar panels have German technology and remote monitoring in real time. They have a useful life of 25 years.
Ángel Mora, head of the project, explained that it took many months of work for the sustainable initiative to materialize. It is estimated that solar panels generate the same emission of Carbon dioxide (CO2) as 600 thousand Oak trees.
The [low] emissions are part of what we are looking for, it is a way of being responsible with the environment. The truth is that in this era of climate change it is important to use clean energy and take that step towards the future,"
added the project manager.
[/one-sixth-first]