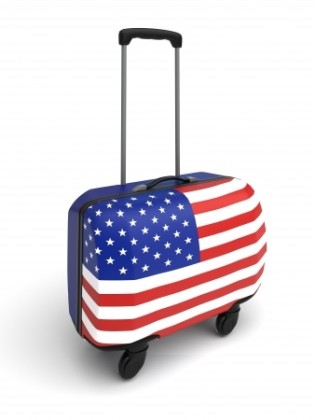 You don't have to go home, but you can't stay here; is a message that "perpetual tourists", among the American expat community in Costa Rica are being to perceive. As is common with immigration issues, the issue is devise and rooted in the social problems connected with globalization.
For those unfamiliar, a perpetual tourist is an informal term applied to foreign visitors that either attempt to prolong their stay in Costa Rica, or remain here indefinitely. The situation is a result of the traditional policy of the Costa Rican government, which is to routinely grant 90 day visas to visitors from developed countries.
In the past, this situation was desirable as it was viewed as a means to foster tourism and encourage retirees to settle in the country. Both methods brought foreign capital into Costa Rica at a time when the country's economy was in crisis due to the collapse of its manufacturing sectors. Enticements for bringing foreigners into the country were numerous, included tax fee importation of cars and consumer goods, and peaked in the 1990s with a strong push into tourism.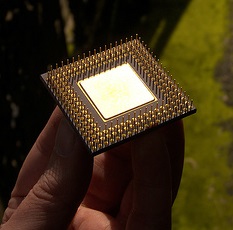 Now, fast forward to the 21st century and the former banana (or coffee) republic has as it's number one export, computer microchips. An Intel fabrication plant in Heredia is responsible for 7 percent of the national GDP. The technology services sector has driven up wages in the central valley and prices for food and manufactured products have skyrocketed accordingly. The country is just in a different place from where it was in the early 1990s, and it's no longer a question of foreign direct investment. Now the problem has become how to effectively levy taxes to pay for better infrastructure and a state-funded health care system.
Economics aside, here are the real problems that perpetual tourists are having when they exit the country and return, seeking a new visa stamp.
Immigration issues a 7 to 14 day visa, instead of 90 days
Refused entry in Costa Rica for lack of an onward plane ticket, which the airline will verify by phone
Immigration in Panamá demands onward ticket to country of origin and not Costa Rica
Fines and exclusion periods for overstaying previous 90 days visas
Apart from the penalties for an overstay, the harsher immigration requirements are not mandated by any published policy. The perception is that immigration officers are being given their own discretion, and may arbitrarily apply the policies.
Another issue for the die hard perpetual tourists who have their vehicles is they can easily find themselves unlicensed to operate a motor vehicle in Costa Rica. Being unlicensed also means being uninsured, as the national insurance company does not pay claims caused by unlicensed drivers.
Another unpleasant issue is the immigration debate in Costa Rica has also caused divisions among the expat community because those who are residents or naturalized citizens often judge the perpetual tourists.  This provokes mistrust and can be met by hostility, especially when the immigration police arrests high profile Americans who are in irregular immigration status. One example is self-styled private investigator, Doug Smith who after his arrest was reported on by the news in the United States and Costa Rica.
For perpetual tourists the problem is they are reluctant or unable to apply for and receive legal residency. Even those who would easily qualify, due to modest social security income, question if they can afford to join the medical care system. Some might have problems with the required FBI criminal backgrounds they would have to submit to immigration in Costa Rica.