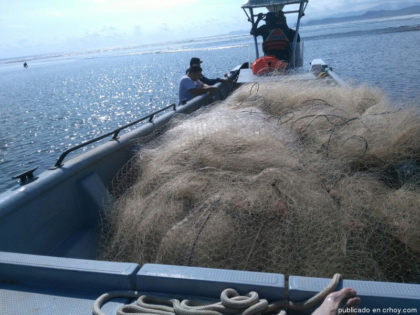 Authorities seized illegal driftnets in the Costa Rican North Pacific region.
the Coast Guard Station, located in Puerto Coyote, Nandayure, seized illegal trans-shipments and thus contributed to the marine protection,
Security Minister Gustavo Mata said through Twitter.
The site seized prohibited fishing tackle in the Northern Zone, as well as a vessel, which did not have the permits to fish in the area.
The police report states that in response to a complaint filed by Cabo Blanco Biological Reserve manager Francisco Loría Salas on illegal fishing in Cabo Blanco and Mal País, authorities started the investigation: they found a vessel named Killer II. It was manned by a man surnamed Campos Robles (captain) and another man surnamed Álvarez Ledezma, a sailor.