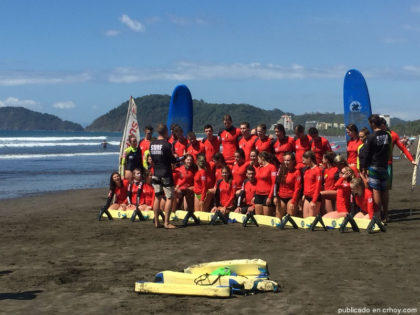 Thirty-seven Canadian lifeguards are training at Jacó beach, said Máximo Chamberlain, coordinator of the Surf Rescue organization.
These young people come to the beaches of this country to practice in its waves and learn how to save lives.
The idea is that these guys later work in other countries, like the United States,"
said Chamberlain.
Yesterday was the last day of instruction, but the group will stay one more week on vacations.