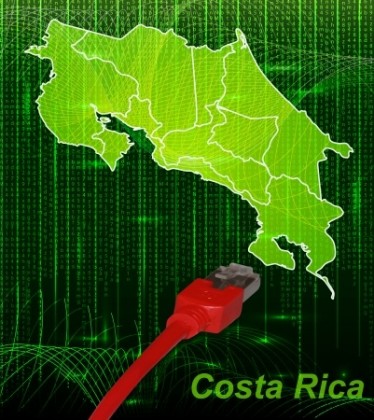 Setting up Internet access in Costa Rica can be frustrating, and more so for those who fall into often repeated mistakes that are unique to this country and rarely encountered in other countries.
Fixing these problems are pretty easy, but most consumers who lack a background in technology will fail to identify the issues. Technicians are also reluctant to point out these problems because they deal with the owner's setup and not with the provisioning or equipment and service an Internet company is contracted to provide.
Perhaps the most pervasive and often overlooked problem is the issue of double NAT (Network Address Translation) on ADSL connection provided by the national telephone company (ICE). What normally happens is that ICE will provide a cheap ADSL modem that lacks WiFi. A consumer will either buy locally or suitcase a WiFi access point from the United States.
In their default mode most WiFi access points act as Internet routers, which duplicate the routing function on the ADSL modem provided by ICE. In the United States this is not a issue, because only consumers in rural and isolated areas still use ADSL. Also, many providers in the United States will provide an ADSL modem that has the WiFi capability.
In Costa Rica, ADSL is pervasive and many consumers who want WiFi connect their ADSL modem to a second device. However, out of the box and in deference to what most consumers in the United State need, these routers are setup to work with cable modem connections.
Most ADSL consumers in Costa Rica will not be aware of the double NAT issue until they attempt to use an application like Voice Over IP (VoIP) or remote control to their computer. They may also be confused as to why streaming video is so unresponsive and prone to buffering despite having a relatively large amount of bandwidth. Otherwise, normal web browsing will work, and with few if any problems in a double NAT scenario.
Technically speaking, both routers are rewriting the information packets in transit, which adds latency to the connection and is incompatible with some applications of the Internet Protocol (IP).
Since things work, but just poorly the Internet provider feels that it is off the hook while the consumer will remain vaguely aware that their Internet connection is not great.
These  are a few ways to solve the problem.
Remove the WiFi Router and connect your computer directly to the ADSL modem with an Ethernet cable.
Remove the WiFi Router and replace the ADSL Modem with one that also includes WiFi
Remove the WiFi Router and replace it with a true WiFI Acces Point (IP Bridge and NOT IP Router)
Reconfigure the WiFi Router so that it acts as an IP Bridge instead of an IP Router (If device has this feature)
Replace the firmware on the WiFi Router and install a Proxy VPN (If supported)
Before making any changes to the ADSL modem it is a good idea to write down the settings. These may have been provided on a sheet of paper when ICE installed the connection.