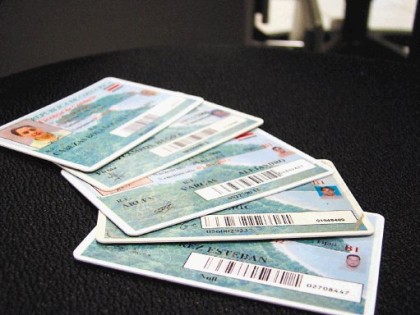 Although visitors with foreigners drivers licenses are allowed to operate a vehicle in Costa Rica for the duration of their tourist visa, normally 90 days, only legal residents and citizens can use their foreign license to apply for a Costa Rica license. In the past, Costa Rica allowed any foreigner who was in the country legally, tourist visas included to apply for a license.
The process, called Homologación de licencias extranjeras, is relatively simple because it does not require a written or practical test, provided the applicant can present a valid, unexpired license from another country. In addition to the change, which only allows residents to apply, there is another rule that the applicant must have been in country for an uninterrupted period of at least 90 days.
At first glance it is easy to confuse this rule with the 90 day one that applies to driving with a tourist visa. However, it definitely applies to residents seeking a license in Costa Rica. The exact rule says an applicant must have been in Costa Rica for an uninterrupted period of 90 days, and is published in a MOPT memo from the Chief of Driver Accreditation, which is dated July 17, 2013.
En el sentido que para homologar licencias extranjeras por la costarricense, dentro de los requisitos debe tenerse que el plazo de los tres meses ININTERRUMPIDOS de la permanencia de la persona (nacional o extranjera), debe entenderse que no necesariamente se refiere a los últimos tres meses de haber ingresado por última vez a Costa Rica, bastaría con demonstrar haber estado en Costa Rica tres meses CONSECUTIVOS en cualquier momento de su vida.
The rule also says that the 90 day period can have occurred at any time in the life of the applicant, and need not preced the application for the license. However, as a practical matter the licensing personnel at the MOPT office will only go so far in checking passport stamps to establish the 90 day period. So, if the passport stamps are not the most recent, are smudged, or too confused with many other stamps, then expect to be sent to the immigration office (also in La Urcua) to request a copy of entries and exits for Costa Rica.
Immigration maintains a complete record of entries and exits to Costa Rica, based on full name and date of birth. The record is continuous even if an individual has used different passports over the years. It's also the same record used to establish presence in Costa Rica for those who apply for naturalization. You can apply online, and pick up the record when its ready.
Those who are applying for their first license must visit the MOPT-COSEVI office in La Uruca, San Jose between the hours of 8am and 11am during the week. Be sure to bring your valid, unexpired license from the United States, passport and cedula. Also, come early as it usually takes an hour or more to do the medical exam or Dictamen Médico (several offices nearby) and make the necessary photo copies (office inside complex).
Once you are in line, be sure it is the right one, as Homologación usually has a separate line. The medical exam has a cost of 15,000 colones and the license is 4,000 colones. The process is a little faster than in the past, because tests of blood types are no longer required.