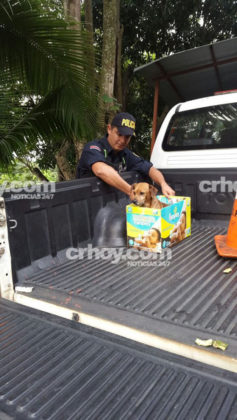 Officers of the Public Force managed to save the lives of two puppies that had been poisoned.
The police forces made the rescue in Atenas, in the province of Alajuela.
Apparently, the puppies were poisoned by strangers.
Thanks to the rapid intervention [of the authorities] they were taken to a veterinarian where they were treated to save their lives,"
said the Ministry of Public Security.