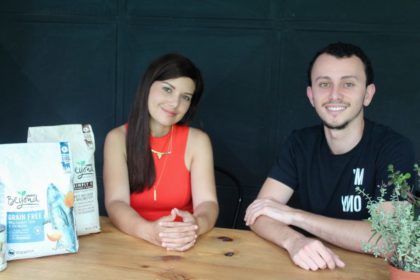 Jacqueline and Joseph Vargas are two enterprising siblings from Venecia de San Carlos, who are interested in promoting a healthy lifestyle in Costa Rican. Therefore, they decided to create their own company to build and market semi-urban vegetable gardens.
Their project consists of turning any small urban space into an ideal place for anyone to implement in their own home an agricultural production system.
The idea was born over a year ago. However, due to lack of budget, the project was slowed down.
This encouraged the siblings to participate in the Beyond brand contest, which sought to provide economic support to an entrepreneurial project. They were the winners.
The youngsters were awarded a ₡ 1 million prize in goods and services to launch their proposal.
According to Jacqueline Vargas, the construction of the modules will be made with recyclable materials, and they will offer technical advice so that people can maintain the production of natural foods in their homes.
The contest received 18 proposals from cosmetic initiatives to sustainable architecture, so the organizers were satisfied with the positive response to this type of dynamics.
It has been an extraordinary opportunity to awaken the creativity and entrepreneurial spirit of young Costa Ricans, but above all, to promote healthy lifestyles through natural products,"
said Lourdes Reyes, Beyond brand manager for Central America.