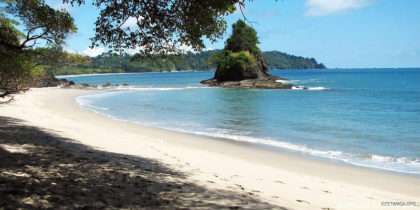 Manuel Antonio National Park stood out as one of the best beaches in the country since it became a jewel on the central Pacific coast of Costa Rica, according to the TripAdvisor social network.
The beach ranked 17 of 25 of the best beaches in the world by users of the tourism application. They classify it as a white-sand beach with a "leafy" and green forest. In addition, it is an ideal place to go snorkeling.
Baía do Sancho, Fernando de Noroncha, Brazil, got the first place. It's isolated, and it has fine sand and emerald waters. This Brazilian beach was in this same place in 2017.
Varadero Beach, in Varadero, Cuba, ranked second. This place is a tourist center on the Cuban island and Varadero Beach is one of the most extensive sandy areas. It is located in the province of Matanzas, northeast of the island.
The third and fourth place, respectively, belong to Eagle Beach in Aruba and la Concha, San Sebastián, Spain.