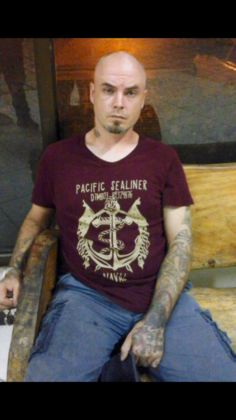 The man in the photograph is required by Costa Rican authorities after escaping the detention center of the Immigration Directorate, in Hatillo, on Sunday night.
John Wesley Saatio is an American citizen wanted in his country for being a sex offender with a 25-year sentence. He was arrested in Jacó on June 3rd.
As confirmed by Migration, Saatio used dinner time to escape. He broke a fence and fled between 6:00 p.m. and 7:00 p.m. He originally escaped the United States' justice on June 19th, 2015 when he was being escorted from the County Courthouse in Houghton.