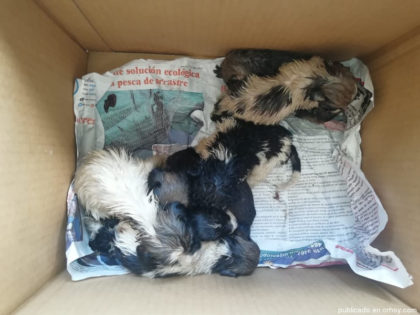 Officers of the Operational Support Group (GAO) of the Ministry of Public Security (MSP) saved seven puppies that had been abandoned inside a bag, in a pipe.
The incident was recorded on Monday in Barranca, Puntarenas, when police officers were alerted after crying and the movement of animals, in the community of Manuel Mora.
When breaking the plastic, the police noticed the presence of seven puppies. The are now in the Delegation of the Public Force of Barranca.
We are talking to shelters to find them a home. Otherwise, they will be in the delegation, "
reported the MSP Press Office.